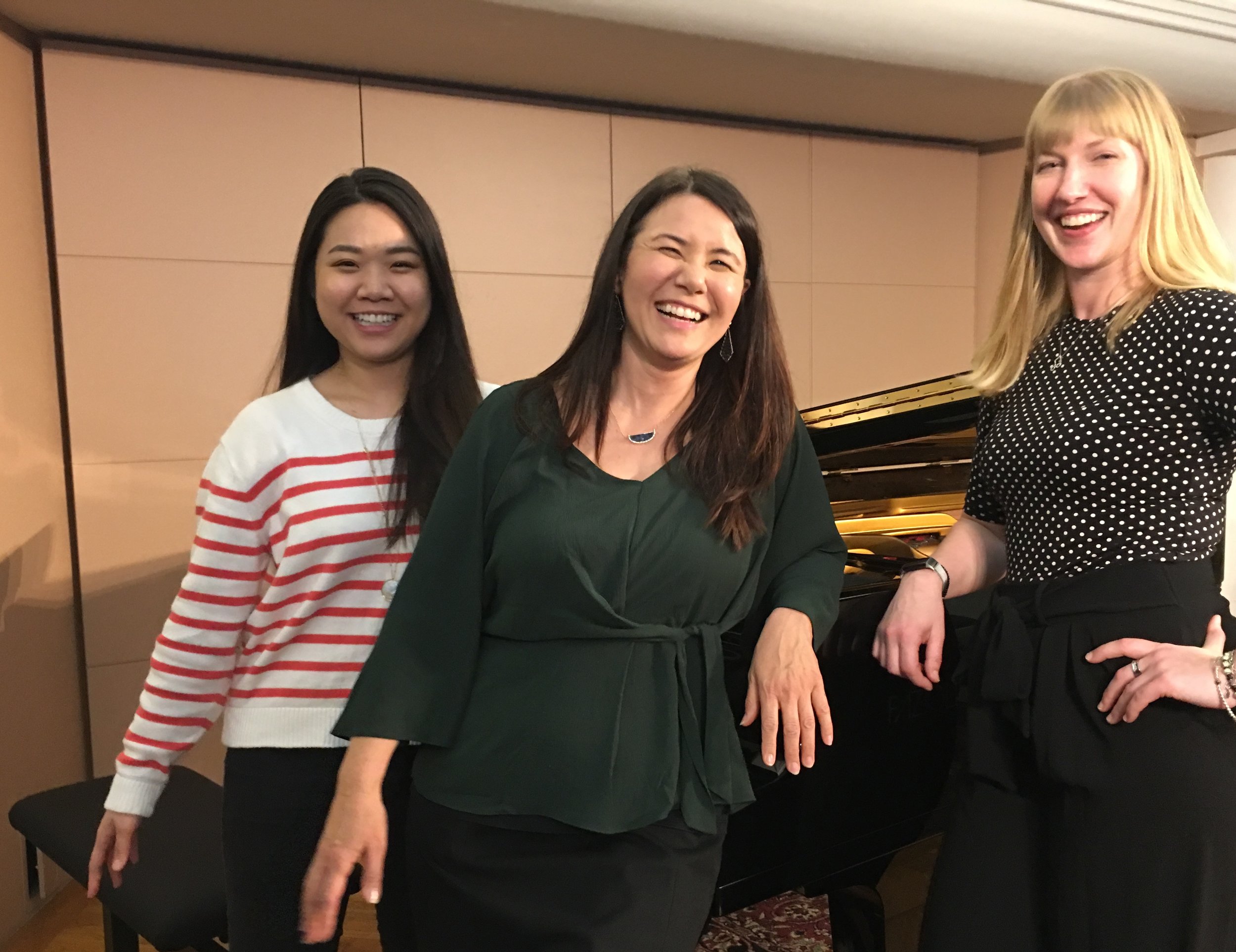 Our Joyful and Heartfelt Team!
We welcome you to Music for Therapy! Each of us has our unique path to the field of Music Therapy. Please enjoy reading about our training below.
Founder & Director Kathy Quain, MME, MT-BC
Kathy Quain is passionate about empowering lives through music and creating connections through group music-making. She studied at Northwestern University earning a Bachelors of Music in Piano Performance and completed her Masters of Music Education in Music Therapy at the University of Kansas. In the 1990's, she served as President of the the Western Region of NAMT (now American Music Therapy Association). She is active presenting at various conferences in the fields of Music Therapy, Music Education, Drum Facilitation and Alzheimer's. She serves as the Internship Director for Music for Therapy's Internship in affiliation with the Berklee College of Music and The University of Georgia and is a University Fieldwork Supervisor with the University of the Pacific.
She is Board Certified with the Certification Board for Music Therapists and is an Orff-Schulwerk Music Specialist trained at the San Francisco International Orff Course. A Remo-Endorsed Health Rhythms and Drum Circle Facilitator, she has served as a mentor at various trainings. She is also trained in Technology of Participation communication strategies available through the Institute of Cultural Affairs. As Founder and Director of Music for Therapy, Kathy oversees programs in the Greater San Francisco Bay Area and also provides direct Music Therapy services.
Music Therapist and Expressive Therapist, Steven Hardy, MA,
MT-BC
Master's Level, Board Certified Music Therapist, Steven Hardy holds a Masters Degree in Expressive Therapies (Music Therapy Tract) from Lesley University and a Bachelors of Psychology from the University of Maine.
He has worked nationally and internationally as an Expressive Psychotherapist, Music Therapist and Mental Health Counselor along with a variety of leadership positions in health care and social services. In the early 90's, Steven worked primarily with the HIV/AIDS service community, which led him to being an advocate for disenfranchised groups in our culture. At various points in his career he has worked with dually-diagnosed adults and children, palliative care patients, frail and older adults with various memory-related conditions as well as the learning disabled and autistic-spectrum populations.
Steve studied voice professionally and has performed in a wide range of choral groups and theater productions. He plays guitar and piano and has experience in facilitating drum circles, doing GIM(Guided Imagery with Music), psychodrama, drama therapy and a variety of intermodal expressive therapy processes.
Music Therapist, Leslie Rush, MT-BC
Board Certified Music Therapist Leslie Rush holds a Bachelor of Music Therapy from Maryville University of St. Louis and a Bachelor of Music Business from Millikin University.
She is experienced serving a wide range of populations including children and young adults with intellectual and developmental disabilities. Certified as a Registered Behavior Technician, she has successfully structured programs for children on the Autism Spectrum supporting language, academic, social, communication and daily living skills. She is experienced serving children with visual impairments from 0 to 2 years old and also tailoring music therapy for teens and adults with eating disorders.
An advanced pianist and singer, her live music is therapeutic to active seniors to elders on hospice. Leslie plays and teaches guitar, ukulele and piano.
Music Therapist,
Taffy Su, NMT
Taffy Su completed her Bachelor's of Music in Music Therapy from the University of Georgia. A recipient of a flute scholarship, she performed in the University Symphony and Wind Ensemble. She completed her 6 month Music Therapy Internship with Music For Therapy in the San Francisco Bay Area in 2018 where she provided individual, small group and large group music interventions including Drummin' For Life. She currently provides Music Therapy in a variety of settings including Assisted Living and Memory Care Residential Programs. She is experienced providing bedside music therapy for individuals with acute medical needs. At the Kaohsiung Chang Gung Memorial Hospital (Kaohsiung, Taiwan) she served a variety of clients including children with disabilities. She has completed two study abroad service projects traveling to Jamaica and Germany. Taffy plays a variety of instruments including flute, guitar and piano and is multi-lingual in English, Taiwanese and Mandarin Chinese.